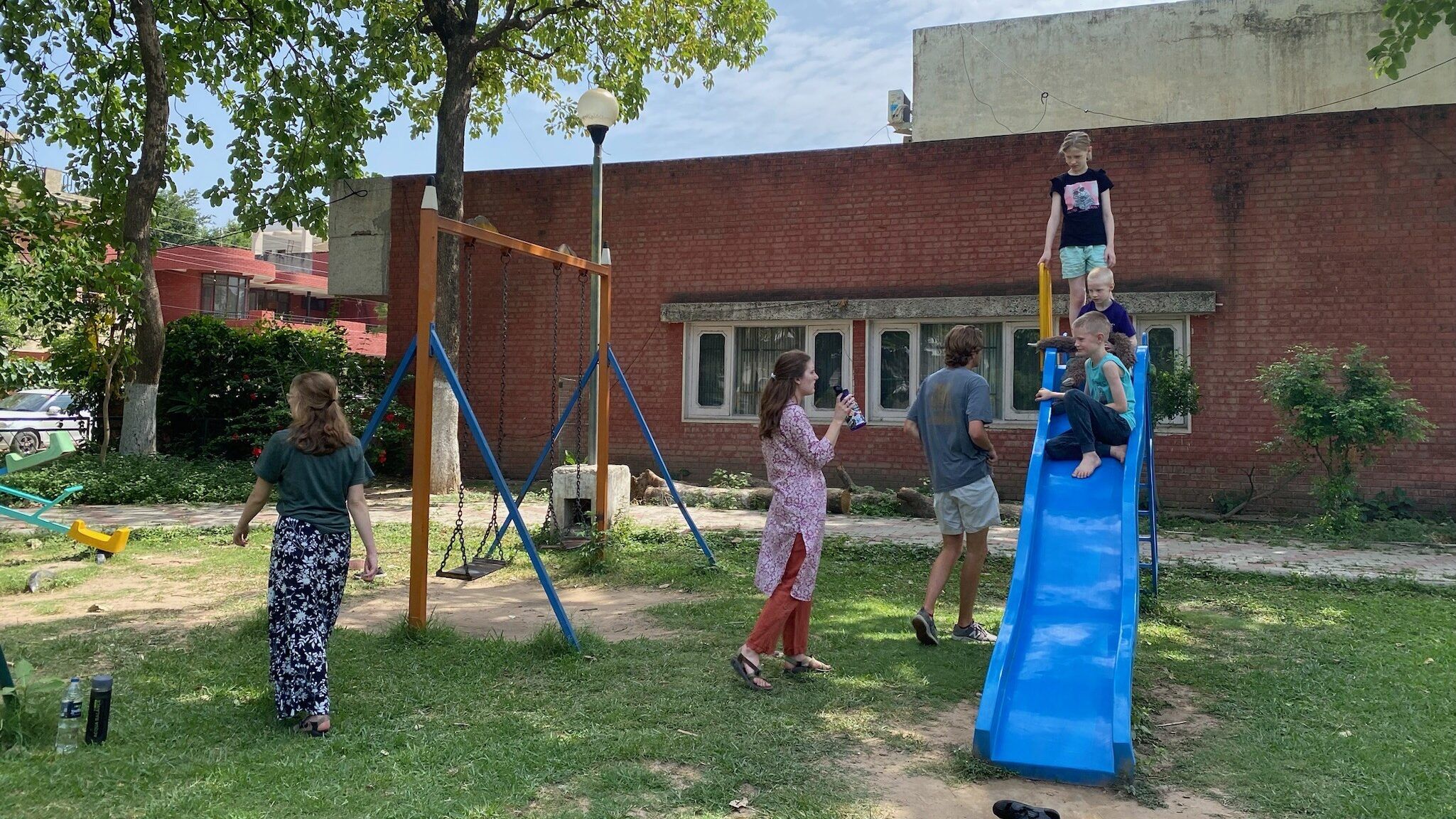 19 Jun

A New Environment: Humbling, Yet Beautiful

Namaste from South Asia!

Our team is so grateful to God for the support, love, prayers, and financial donations we have received to make this possible. We have received so much encouragement through texts from people in the states, workers here, and believers in churches here.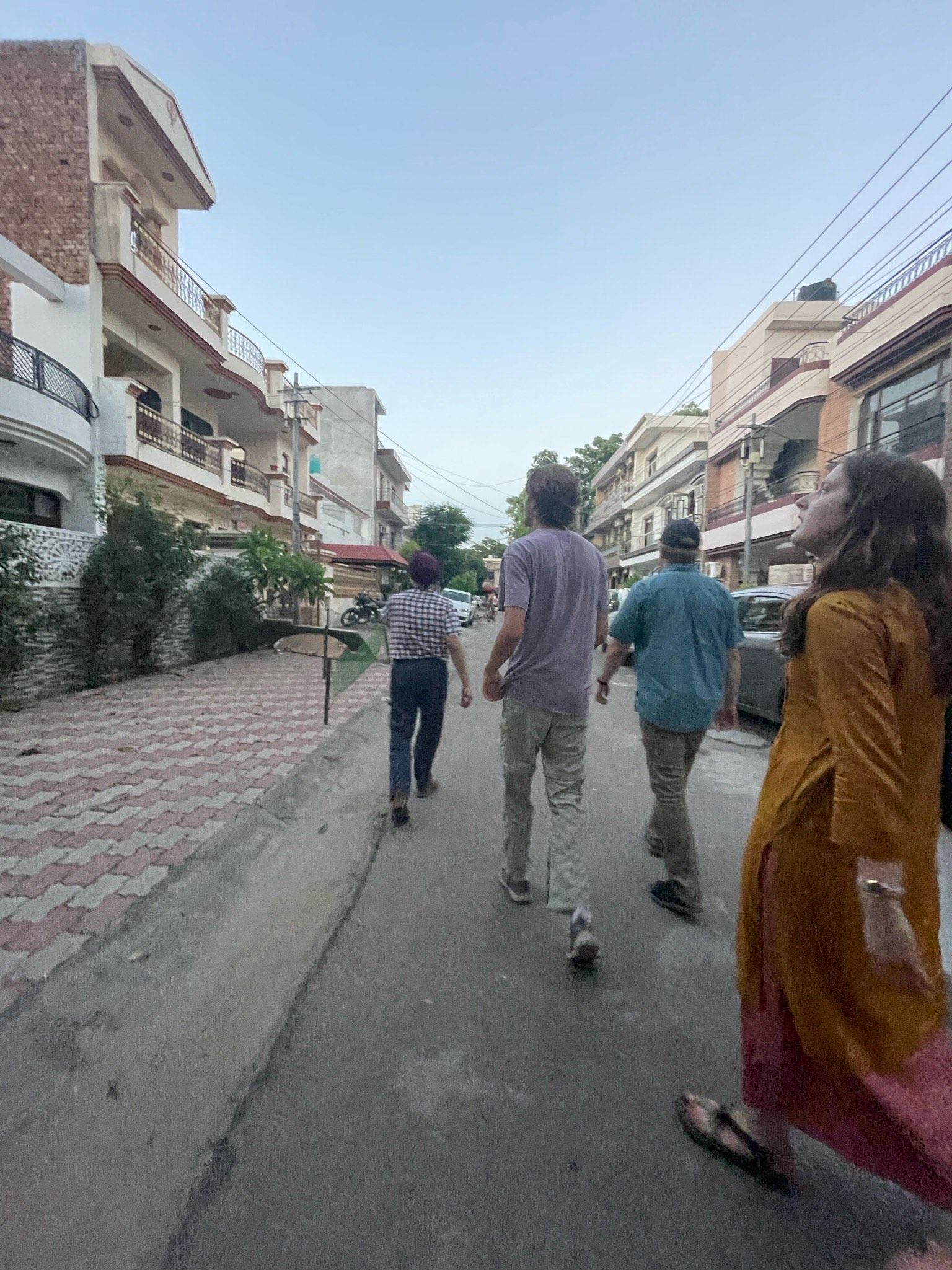 On our second day here, we were able to attend a local Christian church in the area with one of the workers. The church hosts a Bible study in English before their Hindi church service. Though we were all fighting to stay awake, the gentleman teaching the Bible study was enlightening and thorough in leading us through the parable of the good samaritan in Luke 10. He referred to the context of the passage as far as it was relevant in a parable and made connections to Jesus?s Sermon on the Mount; we were impressed and encouraged by this. The members of the church were very welcoming and loving to us as well.?
After church, we needed to buy groceries, so we took a cab to a store; there, M? showed us around and advised us what was good to buy there and what was not. Toward the end of our shopping, we ran into a man that M knew there, K, who grew up in Canada and worked most of his life in the States. He was overjoyed to see Americans in his city and talked with us for a long while about academia and culture. He gave us many tips on how to navigate the city and gave us his phone number to invite us to his house one evening. We accepted this offer, and he hosted our group on Thursday. He prepared dried moong dal, peanuts, and potato chips as an appetizer. He gave us a tour of his home, and then took us on a walk around his sector (block) and to the park near his house to show us the many plants (jasmine, curry, mango trees, willows, etc.) and features of South Asian life.?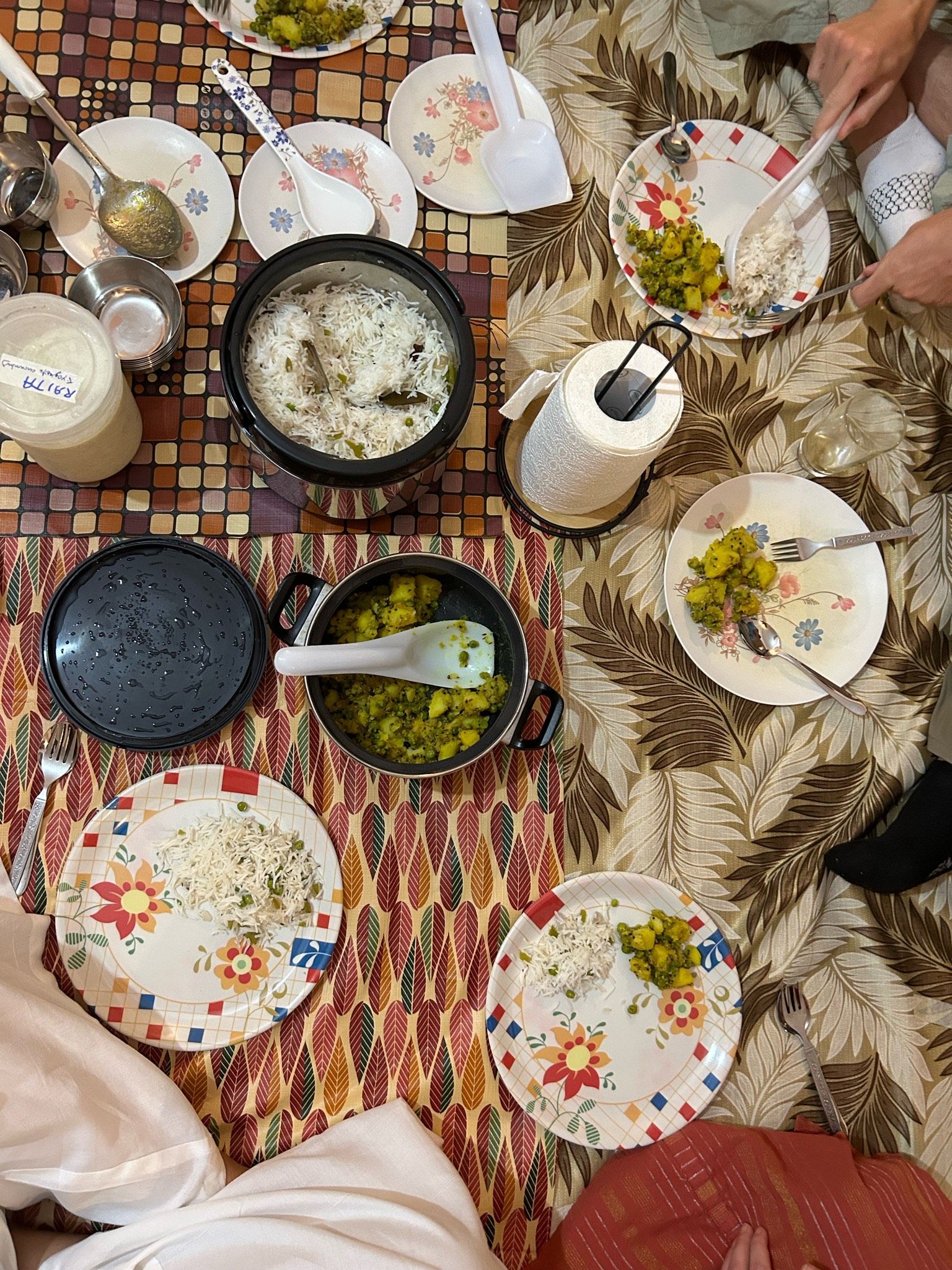 When we returned, he finished preparing dinner for us while we chatted and listened to some of his favorite American music (The Bee Gees, ABBA, Journey, etc.), which made us feel quite welcome. K served us chicken curry, rice, seasoned potatoes, and raita, which is similar to Greek tzatziki sauce. In our dinner conversation, we were able to share the gospel with him, but he is doubtful that this is the only truth because he has personally experienced so much hate, even among people that claim to be Christian. Some of us shared ways that we have struggled with doubt and how we have continued to see God be faithful in those times. Pray that we would be able to continue to minister to him, love him, and that God would soften his heart. Also, pray that his current Christian church community would wrap around him in this season of doubt.?
The Lord has been teaching us to share the gospel boldly in this environment and how to use our best discernment in conversations with nonbelievers.
Visiting and living for a short time in a country across the world in a culture that is so vastly different from our own has been humbling, but beautiful. There is much depravity in both people?s finances and spirits, but we have seen in the midst of those things that the people are grateful. The Lord has been teaching us to share the gospel boldly in this environment and how to use our best discernment in conversations with nonbelievers. We have been able to share our joy of Jesus with others in our cab rides, on the local university campuses, the mall, and local parks. Overwhelmingly, people welcome conversations on religion and are curious to know about Christianity since it is so rare here, but a common attitude is that all religions are the same and therefore lead to the same conclusion. This hurdle, along with finding English-speakers, has been a difficulty for our team in sharing. Pray that God would give us words to plant seeds in the hearts of those we share with and that we would have discernment in our conversations to help people understand. Pray also that God would soften the hearts of the people that we interact with.?