13 Jun

Boston Kicks Off The Summer!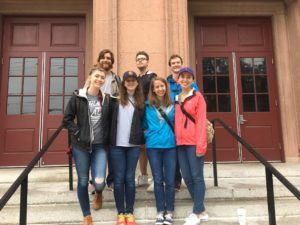 On Saturday, June 3rd, SummerLink Boston kicked off this year as our team all gathered together for the first time. Many of us from places like South Carolina, Vermont and Louisana spent our first day worshipping on Sunday morning with Redemption Hill Church in Medford, Massachusetts. That evening, we spent time at the Chasteens' house getting to know the church staff while cooking burgers and fellowshipping together. From there we had an adventurous week as we explored the city, spread the word about Redemption Hill  and served the community through different outreach events, all the while getting to know many new friends and partners. Some of these events included doing outdoor work with a local community center, discovering new locations for potential ministry outreaches, promoting the upcoming soccer nights event in Condon Shell Park and serving Medford's local Boys and Girls Club.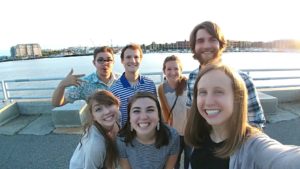 Our team has grown close together through nights of fellowship and fun as we learned more about historic Boston, walked around the harbor, ate cannolis at Mike's Pastries and various other adventures. We also have had our daily dose of Dunks! (Dunkin' Donuts which actually began in Boston.) As part of our desire to grow spiritually and have gospel centered community, each week our group has met together to study Paul's letter to the Galatians. We also have begun studying Donald Whitney's Spiritual Disciplines of the Christian Life for our discipleship nights every Thursday. Gospel centered mission has been our theme since we arrived and we've been blessed to see the Lord already work even in the short amount of time we've been here.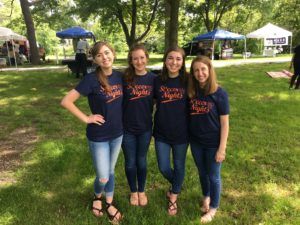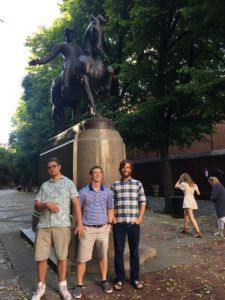 Please be praying for our time in Boston. We desire to see God be glorified through our faithfulness to serve Redemption Hill and the communities of Greater Boston. Pray that we will have many opportunities to share the gospel of grace to those who are lost and that people can see the love of Christ in our service and love for the community. Pray also that we will continue to be humble and obedient in our own walks and that Christ will be exalted by our hearts, our actions and our minds. SummerLink Boston has been off to a great start and we are thankful for everyone's support and prayer. Galatians 1:10- For am I now seeking the approval of man, or of God? Or am I trying to please man? If I were still trying to please man, I would not be a servant of Christ.
For the Kingdom
Boston SummerLink 2017