14 Jul

Meeting Needs

 

Charlotte, the Queen City, is home to 870,000 people, the University of North Carolina
Charlotte, King's Church, and – from July 5 to July 31 – our 2020 Charlotte SummerLINK! This is
the first year a team has been sent through GenerationLINK, and we are eager to partner with
King's Church (with the plant led by the Ferrell's, Fulmer's, and Rasmussen's) here in North-East
Charlotte. Our team this summer consists of our kingpins Josh Rives and Jordan Hargrave, with
Emma Gabriel, Hannah Sarver, JaMarcus Black, and Matt McConnell making up the rest of the
crew.

After meeting up in our new home for the summer, we were greeted and treated to
King's Church small group that Sunday night, where we got to fellowship with a majority of the
team here, and hear some teaching led by Chad Ferrell. It was an awesome blessing to see the
very beginning stages of a church plant still meeting in people's homes and see the process
behind a group of people becoming a church.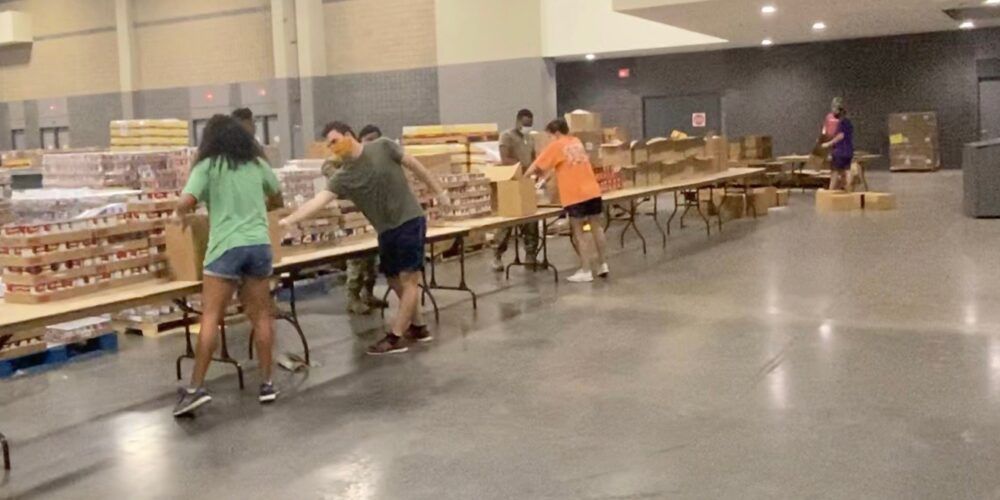 Our team has been able to get into a regular schedule with activities/locations varying
slightly as we explore new places in the community and search for the best way to spend our
time here in Charlotte. This has meant a lot of prayer walking in places like UNCC's campus,
local parks and community hubs. Keeping in mind restrictions and wise practices due to COVID-
19, we've still been able to pray for dozens of people in the community, and share the Gospel
with a good number. We have quickly been reminded of the Lord's faithfulness as we see Him
at work in people's hearts. We would ask you, reader, to join us in prayer as we boldly ask the
Lord to save someone this summer and that they would respond in obedience and seek
baptism! Also pray that the Lord would send more bold laborers into communities to share the
Gospel, for hearts to be softened in preparation to hear the Gospel, and for disciples to be
made of the locals.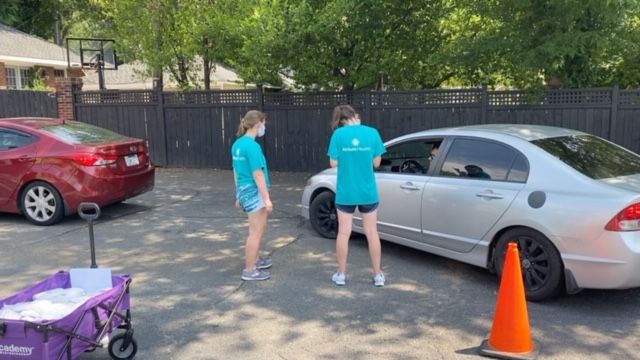 We've also had the chance to serve several local organizations helping to serve the community of Charlotte. These have included the chance to serve with a major food bank and the National Guard packaging food supplies to distribute, volunteering for a food drive with a local church, and distributing masks with a local healthcare organization. With each event, we've had the chance to meet local needs by getting our hands dirty, along with the opportunity to talk to locals, share our testimonies and be encouraged by other believers.
Thank you for your support and prayers as we seek to impact the nations this summer in Charlotte, NC!