30 Jun

Serving JOYfully in Boston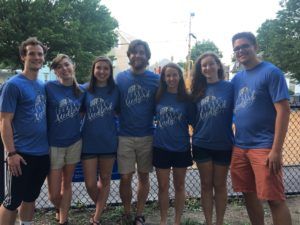 We are at the halfway point of our summer serving in Medford alongside Redemption Hill Church. We just wrapped up our "Serve Medford" week, which is one of our two big focused outreach weeks for the summer. Each summer Redemption Hill spends a week intentionally focusing on meeting needs in the community for the purpose of building relationships and cultivating opportunities to share the gospel. This past week we focused our efforts in Barry Park which is a neighborhood park in the heart of Medford. Over the course of the week, we re-mulched and painted the playground and landscaped the surrounding area. Each night there were fun events geared toward meeting and engaging families who live in the neighborhood. We were able to give away water bottles, iced coffee, and other treats in order to strike up conversations. We also planned a basketball night for teens and gave out Gatorade and watermelon slices. We were thankful for the many opportunities we had to share the gospel, and have seen a few individuals attend church who we invited.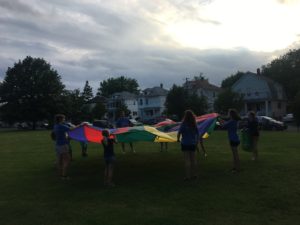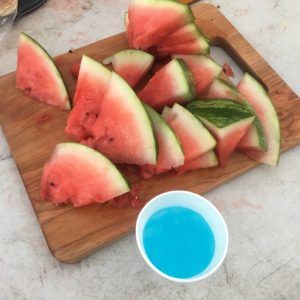 In the upcoming weeks, our team will be planning and preparing for Soccer Nights. This is a free soccer clinic for children ages 5-12, and we will have the opportunity to invest in their lives through coaching soccer. Many of our team members have key leadership roles in pulling off this busy week. Please pray that we will work unto the Lord and not unto men. Pray that we will meaningfully invest in the lives of those we meet and that the Lord will draw people to Himself as we serve and love them.
It has been a JOY doing life together, and we are thankful for gospel community. Many families from Redemption Hill have invited us to spend time in their homes, and we have loved learning from them. It has been an amazing experience adventuring through the city, and we also enjoyed attending a Red Sox game together.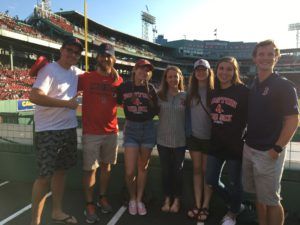 Redemption Hill is currently doing a series in the Psalms which has enriched our time together reflecting on God's grace. We have loved quoting Psalm 16:11 each day. "You make known to me the path of life, in Your presence there is fullness of joy, at your right hand are pleasures forevermore." Our experience has taught us many things, but at the core of our mission is the promise of abundant life rooted in the gospel of Christ. We are humbled and privileged to serve the Lord in Boston this summer, and we are daily filled with JOY as we abide in Christ.