07 Jul

Sharing Light in the Darkness

We have been in Ann Arbor, MI for exactly two weeks, but it feels like so much longer. Our team has the unique experience of being a combined SummerLINK and GenSend team, so much of the two weeks has been spent learning to love and care for our new teammates. Over the last two weeks, we have had the opportunity to spend time with the Treasuring Christ Church planting team, a group of families and residents that embody what Biblical community looks like. It has been encouraging to see how faithfully they serve the Ann Arbor and Ypsilanti communities together.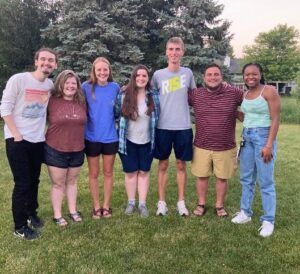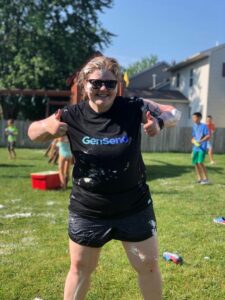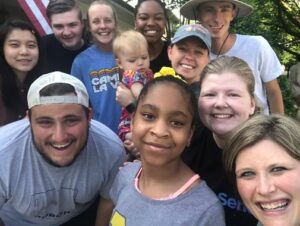 What ways are we serving?
Our main focus so far has been on the Backyard Bible Club held in the pastor's yard for kids in their neighborhood. The theme was Destination Dig, which a lot of our home churches were using for VBS, so we felt connected to those ministries as we put ours on! Each of us oversaw a part of the club like rec games, crafts, or music. We had blast teaching the kids about Jesus and many parents were touched by the compassion TCC showed each family. Personally, I had a blast dancing to the theme song! Here is a video if you want to see what the week was like TCC Kids- Backyard Bible Camp 2021 Recap Video. We have also served with the Maize and Blue Cupboard food pantry and Peace Neighborhood Center. When we weren't doing any of the above, we were on campus at the University of Michigan doing spiritual interest surveys and trying to connect with college students. People are a lot less willing to stop and talk about what they believe here in Ann Arbor compared to Clemson. When they do stop, we have found three common responses. They are agnostic, universalist, or they believe in the gospel plus something. This has been challenging, but a good reminder of why it is important to share the gospel in this specific location, that once felt like a random place to send laborers.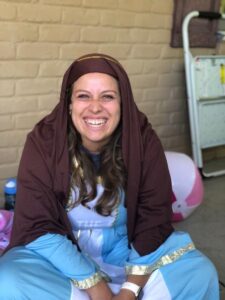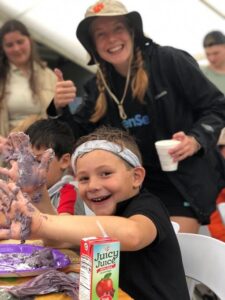 What can we celebrate? 
As we wrap up week 2, we have much to celebrate. The first being connections we have made with people we see often at the hotel, around the city, and on campus. We pray that these relationships grow, and that we will get to share the gospel with them. We celebrate the opportunity to share the gospel with over 25 kids and their families from many different religious backgrounds. One mom cried at the kindness shown to her children this week, a response we hope was a result of experiencing the model of a caring, gentle, and generous church community. Finally, we celebrate the small but mighty ability to plant seeds in those we talk to. It sometimes feels like we share the gospel and get turned away time after time, but the TCC team has reminded us that each time we get to share the gospel, someone could be moving closer and closer to accepting Christ.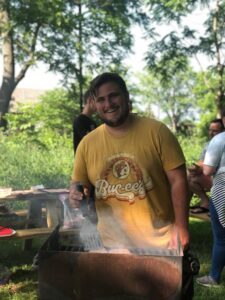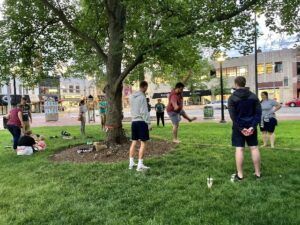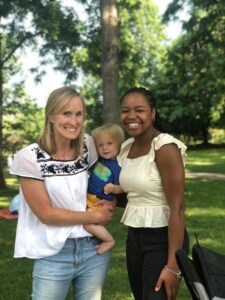 How can you be praying for the team?
Unity and a growing desire to serve and love one another.

Matthew 11:28-30 rest and endurance. 

Boldness in building relationships and sharing the gospel. 

Humility as we reach people who are different than us.