05 Jul

Summer LINK Seattle- Love Bellevue

Summer LINK Seattle has settled in and has enjoyed seeing the Lord work in many different ways. One of the ministry opportunities that we have participated in was going to a small town in eastern Washington to work with a missionary family. The family is working with an unreached people group of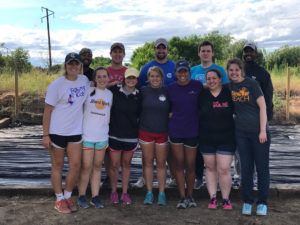 the Mistec people. They provided us with the chance to build a playground in their backyard in which they hope to be able to use to share the gospel with the children and parents in the community. Please be praying for the Ryan family as they continue to learn the Miztec language and as they use the playground in their backyard as a way to build relationships.
One of the other main ministry opportunities that we are participating in is Love Bellevue. Love Bellevue kicked off with sports camps and a block party. Love Bellevue is a time where Essential Church shows love to the community with no strings attached. We offered a free sports camp for elementary age children in the Bellevue community.  Providing a free sports camp is a practical way to show the love of Christ to our community by demonstrating how Christ gave up himself for others. The other aspect of love Bellevue is the block party. The Block includes inflatables, snow cones, and other fun games for the community to come join into. There were about 200 people from the community in attendance that night. Many of the families that participated in sports camp came to the block party. While we did not see anyone receive of the Christ, we still planted seeds through conversations and serving.
One of the things that impacted our team this week happened during one of our meals out. We waited for each member of our team to receive their food then we prayed together and continued fellowshipping. After a few minutes another customer came over to our table and said, "I just wanted to let you know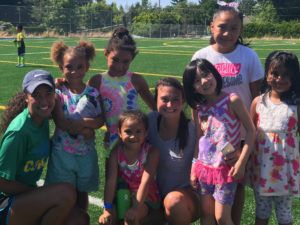 that I saw you wait on each other to get your food and I saw you praying out in public and I thought that was awesome. I wish my daughter was with me and she could've seen you because she thinks that my family is weird for praying in public." This situation just reminded the team that it is important to always be reflecting Christ, even when we're just socializing or eating dinner.