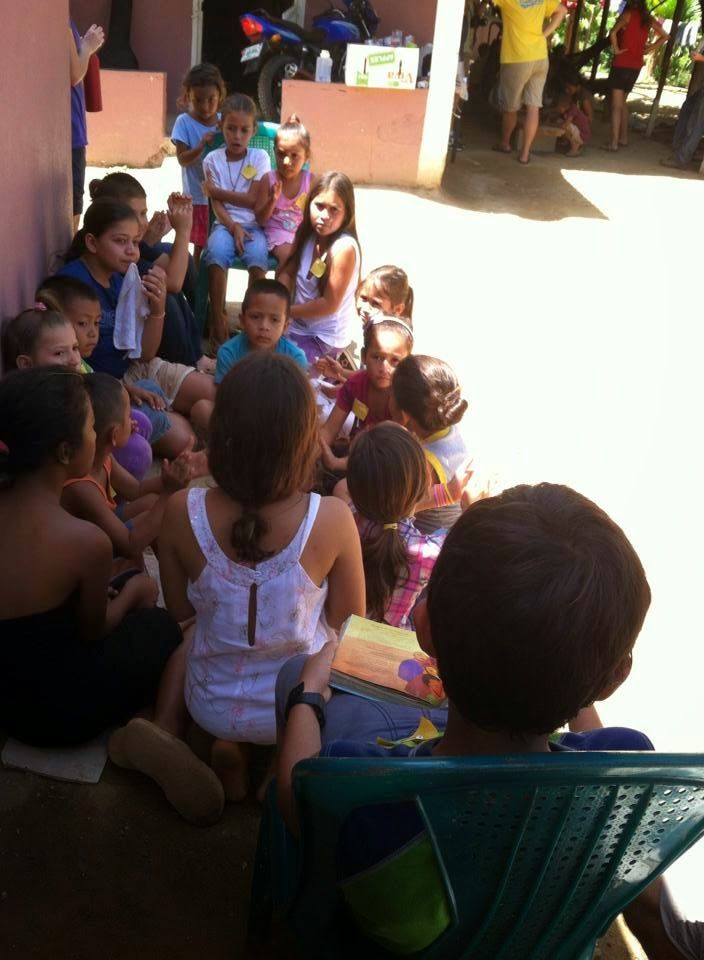 24 Jul

SummerLink Honduras: Kids Camp

Last thursday we had had the opportunity to host a kids camp in Lucinda. This town was recently devastated by a boating accident where several young men died. The house that we hosted the camp at was the home of one of the men who died and also where they had started a church out of their home so it's been really great to see God at work in this tragedy and be able to minister to the kids who lost brothers, dads, and friends. We had a great turnout, and 55 kids showed up. We taught the kids about the miracle of Jesus feeding the 5,000, colored pictures, learned new songs, and played games. It was a really great opportunity to show gospel-centered love to the community in the middle of a tragedy.
Our favorite MK, Anthony, reading the bible story to some of the kids
Playing a game of Pato, Pato, Ganzo (Duck, Duck, Goose)
Audrey helping the kids make picture frames
Also we had the once in a lifetime cultural experience to try a Honduran delicacy, iguana. Some of the guys bought two iguanas off the side of the road of the road from two little boys on the way to town one day. We found out the mom of one of the boys in our English knew how to cook iguana and offered to show us how to properly cook them. Overall the group consensus was that it tasted like a mixture of crab and chicken, and most of us liked it and really enjoyed the experience.
Telma showing us how to properly skin an iguana