10 Jun

Launching Summer LINK in Charleston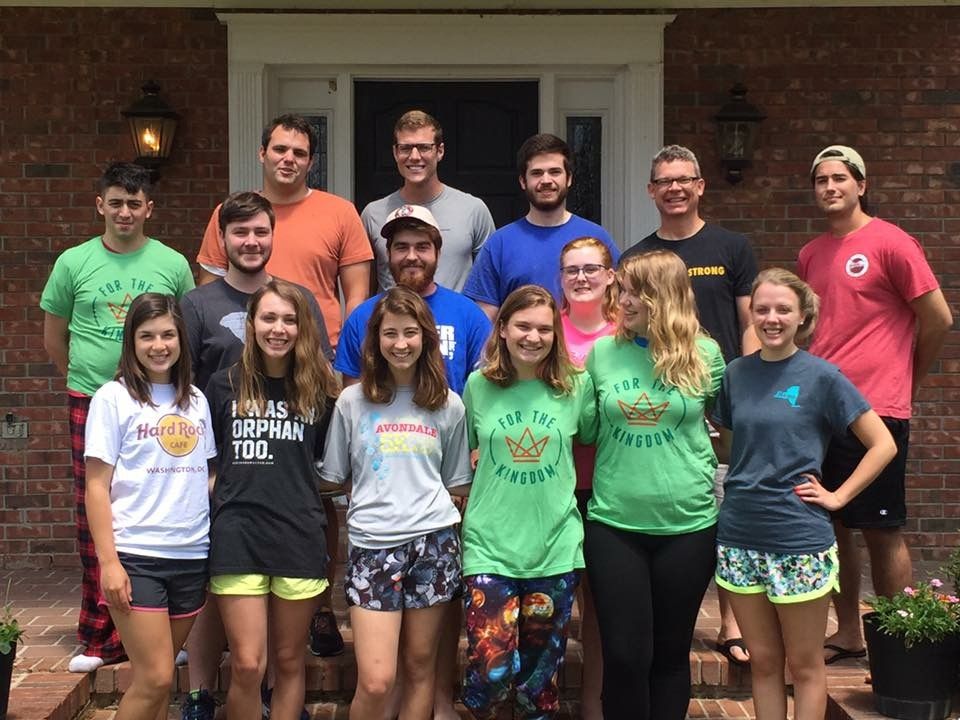 This week Centerpoint launched our first Summer LINK for college students in Charleston. Steve Lindenmeyer (area director) and Caleb Melton (resident) have partnered with Joshua Austin (BCM director) to lead fourteen Summer LINK participants. The theme our Charleston team is using this year is "Transformed". It is our goal that at the end of the summer, students will be transformed and sent out to multiply the Gospel where they live, work, and play.
How are we doing this?
To begin our time together the team traveled just out of town for a launch retreat. Our weekend was spent being unified through relationships and vision for what God is going to do in/through our team. After an orientation, teachings, and kayak races, we headed back to Charleston to begin the first week of a summer in ministry together. Now that our weakly rhythms have begun, this has been a week of "firsts" for us all. Since Centerpoint is now meeting at Citadel Square Baptist (the first church plant in the SBC, 1854) all Summer LINK training times are held in the heart of downtown.
Tuesday night we gathered after work for an Equip Night. We shared a meal, were led in worship, and heard teaching from Steve Lindenmeyer. This time of the week is aimed at training students to apply the Gospel to daily circumstances and contexts. We believe lives will be transformed as our team sits under the teaching of God's Word this summer.
Tonight, the men's and women's Disciple Groups will start around the city for the purposes of accountability, confession, prayer, and discussion. To aid in this discussion, Summer LINK Charleston is also reading Mark Dever's new book, Discipling. We want to provide students with an environment in which they can both grow as disciples and learn how to disciple others in the Gospel.
Tomorrow night our team will celebrate the end of the work week with a cookout at Lead Pastor, Craig Tuck's home. Friday nights are student-planned social activities targeted at transforming members of the Charleston team through gospel community. This week's event emphasizes the local church's ownership of Summer LINK by having students in the home of our pastor.
Saturday morning will be the team's first Evangelism Training. The main tool our students will learn during this time is NAMB's "3 Circles" method of evangelism. After each week's training there will be a workshop to practice delivering one's testimony, as well as a chance to engage in evangelistic conversations and relationships around the city.
Sundays are a full day of ministry for our Summer LINK participants. Students will begin their morning by serving before/during Centerpoint's worship service at Citadel Square. We also want to bless the congregation whose space we meet in, and will come to their service for the sake of blessing them with volunteers. Afterwards, our team will be trained in Bible Study Methods. We are using the inductive method as we go through the book of Colossians in preparation for the fall sermon series. This training will prepare students to be transformed by Scripture for a lifetime.
Our team is excited to be a part of launching Summer LINK in Charleston this year. We pray that God would continue to transform each of us, and that we would be better equipped to multiply disciples wherever God sends us at the end of this summer.
For the Kingdom,
Caleb Melton